AADInternals at Black Hat USA 2019 Arsenal!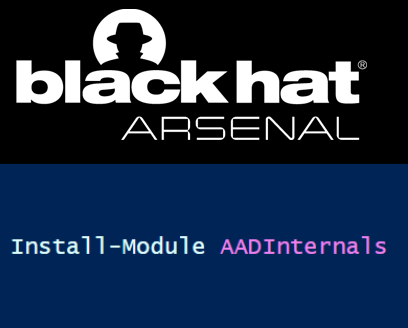 I was honoured to hear that I was accepted to present my AADInternals toolkit at the most respected information security event in the world: Black Hat USA 2019. This is clearly one of my greatest professional achievements so far! In this blog, I'll briefly introduce what to expect in my demo at Black Hat Arsenal.
What is Black Hat Arsenal?
Black Hat Arsenal is an event where researchers (as I) showcase the latest tools with live demonstrations. I'll be at stage on Wednesday Aug 7 at 2:30pm-3:50pm.
AADInternals demo
In my presentation, I'll demonstrate how to use AADInternals to extract information from Office 365 / Azure AD tenants and how to exploit some more or less known vulnerabilities I've discovered during the past few years.
Demo includes:
Update: download the slides I used in the demos by clicking the image below.